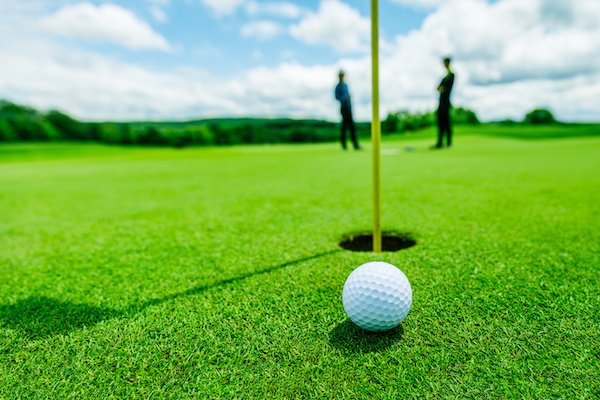 Golf is a popular sport worldwide, with Ireland, Canada, and the United Kingdom stealing the top three spots where the sport is most famous. However, there are golf courses dispersed in more than 200 countries worldwide, which means the sport is mainly growing. If you're a would-be entrepreneur on the lookout for some fantastic business ventures related to golf, you've landed on the right page.
The golf industry offers many valuable business opportunities for sports enthusiasts and business-minded people. There are diverse ways to diversify your earnings, from providing electric golf carts and golf gear to golf training. To become successful in your pursuit, all you need is to research and decide on what innovative business idea to invest in. 
Here are some golf-related business ideas that can allow you to earn more:
Electric Golf Carts.
Golf courses are usually made up of a wide expanse of land, which means it can be difficult for players to travel from one point to another. Therefore, they must use electric golf carts as the primary means of transportation. You'll realize how viable it is to sell or rent out electric golf carts with this information. You can invest in innovative modes of transportation to make playing golf more seamless and convenient.
Golf players want to play a few rounds for many reasons. It can be for their physique, health or building relationships with others. No matter their purpose, they want to make their golf experience as pleasant as possible. You can offer them the best value when you have electric golf carts for rent or sale. 
You can remain ahead of your competitors by investing in electric caddies too. You can rent them out to players who don't want to carry their golf equipment by themselves or don't prefer having a golf cart constantly following them. 
As such devices are electrically operated, they're efficient and easy to maintain. Battery-powered devices allow players to continue playing golf without having to drag themselves or their equipment around the course. . 
Gear And Accessories.
If you're in the retail industry, you've probably thought about sourcing golf gear and equipment and reselling them in a physical store or online. Starting an online golf gear store can be a highly successful business with a bit of planning and execution. When opening a golf gear store, you need to keep a few things in mind. Do your research and market study first to know who to target and meet their demands and needs.
Consider studying your competitors and see what they offer. You can either compete with them, find a different niche or offer other golf products. Finally, location or online platforms are critical to selling your tangible products. Consider your overall investment and strategise your marketing efforts to launch your retail business. 
Offer Individual Coaching.
Personal trainers are typically approached by individuals interested in learning the skills of a particular sport. If you're gifted with golf skills, this is the best time to make money. It's great to offer personalised golf training to your clients and earn money from those sessions. Personal training can be done on golf courses, golf ranges, or other locations your client prefers. Ensure that your skills are constantly updated, as such is the core of your coaching business. Get a feel for how much the coaching rates are with other personal trainers and advertise your services in diverse ways.
Mini Golf Course.
Mini golf courses are sprouting up here and there in different cities and countries. This is because kids are starting to get interested in this sport. Some parents want to train their kids young, so many families like to visit mini golf courses. You can rent out the best location and put one up to grab this opportunity. But before anything else, do the necessary business study and make sure the site is ideal for your target market. Starting a mini-golf business can be a great way to spend time with your kids and earn money.
Ebooks.
The vast majority of beginner golfers prefer not to pay for an expensive class to learn how to improve their skills. Golf starters, in particular, may want to brush up their knowledge about the sport through books and online resources. If you're equipped with golf and writing skills, you can leverage those talents and make passive income by publishing your own eBook. You don't have to shell out huge investments, and you can sell your book on many sites. 
Online Golf Podcast.
While some people prefer to read, some don't have the liberty of time to do so. That's why they prefer to listen and opt for podcasts. Grab this opportunity and launch your online golf podcast. Earn some tips to start your podcast. Ensure that your content is high quality, and earns a lot of listeners by applying different strategies. You can use many tools and equipment to ensure the quality of your podcast content. Maintain a schedule for updating your podcast to always appear at the right time. 
Conclusion.
New and innovative businesses can prosper in the golf industry. There's still enough room for you to play in this market, so it's best to start your golf business as early as possible. The key is to consider and carefully select the best golf business idea mentioned above that suits your taste and preference. It's not impossible to make money in the golf business if you plan correctly.