Digital marketing channels help you reach your target audience and establish a relationship with your customers while positioning your brand well to achieve your business goals. 
Determining which digital marketing channels to use should come from your unique objectives and target audience. However, it's essential to understand which ones are most effective for businesses.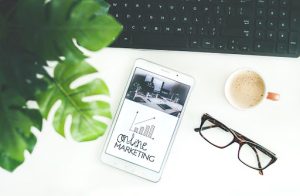 Social Media
With more than 4.6 billion people globally using social media, platforms like Facebook, Instagram, and Twitter are crucial for growing your business. You can promote services and products organically and create popular content that is likely to be shared.
Moreover, sponsoring paid ads and content can help you complement your message and provide additional touchpoints for potential customers.
Social media is an informal space which means you can use it to establish more authentic and personal connections with customers. It allows you to build rapport with your brand followers, giving a human touch to your company image and making it more relatable to the public. 
The key to succeeding on social media is to create relevant content. To inform your decisions better, you should use social media analytics. In addition to the native tools, there are plenty of reliable third-party tools, such as the Instagram profile analyzer, which deliver accurate and reliable metrics.
Leveraging this data, you can curate successful SMM campaigns that resonate with your audience. 
Email Marketing
Email marketing is still a very effective digital channel for businesses. For every $1 spent, it generates $42. That's an astonishing 4,200% ROI, which makes it one of the most effective options available. 
Email is an excellent channel for promoting products and services, inspiring customer loyalty, and building relationships. It's also a must for following up with customers, delivering targeted messages, and maintaining relationships to drive continued sales. 
To maximize your email marketing efforts, you should build an email list, create engaging content, target your audience, craft enticing subject lines, and strategize the best time to send an email blast. In addition, you can use the latest trends in digital marketing, such as automation and personalization, without breaking the bank. 
PPC
Pay-per-click advertising is a specific advertising model where you pay only for the number of clicks your ad gets. This makes PPC attractive to small businesses with a limited marketing budget.
The average cost per click is $1-2. However, it depends on the industry and your target keywords. For example, in competitive industries such as insurance, some keywords can cost up to $50 per click.  
The main benefit of paid search is that ads are shown above the organic search results, allowing you to capture an engaged searcher before they go to a competitor. PPC results gain 150% more conversions than organic results. It's also one of the digital channels with great ROI — for every $1 invested, you get $2 in return.  
Video Marketing
Nearly 70% of consumers prefer to learn about a brand's offers through video. This format is informative and entertaining, which is one of the main reasons why it has overtaken other content forms when it comes to user consumption. 
Video can increase conversions, enhance ROI, and help you establish relationships with your audience. Moreover, you can promote your products and services through video, educate shoppers, encourage engagement, and even go viral. Well-placed video content combined with a robust video marketing strategy can boost the conversion rate by 80%.
From demo videos and educational videos to interview formats and testimonial videos, there are plenty of formats you can use to target audiences at any stage of the funnel. And, with the advances in technology, crafting high-quality videos is easier than ever.  
SEO
Every second, more than 63,000 searches are carried out on Google. And, the first-ranked Google results get an average click-through rate of 28.5%. So, standing in front of the competition means you'll capture new opportunities organically, driving a consistent flow of leads.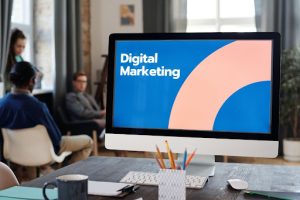 While a website is likely your first thought when thinking about SEO, this strategy should also apply to all your business channels, including videos, Google My Business profile, social media posts, and your blog. 
By adopting the best SEO practices such as keyword research, keyword optimization, and the creation of linkable content, you can ensure the website comes out on top of the search engine rankings. In addition, SEO is free, so it won't hurt your marketing budget.  
Conclusion
Digital marketing channels have different outcomes, but the most successful businesses find a way to use different platforms in their marketing strategy to meet business goals. After all, your audience is likely diverse, so using a variety of channels can help you create multiple touchpoints, allowing you to nurture leads and boost conversions.