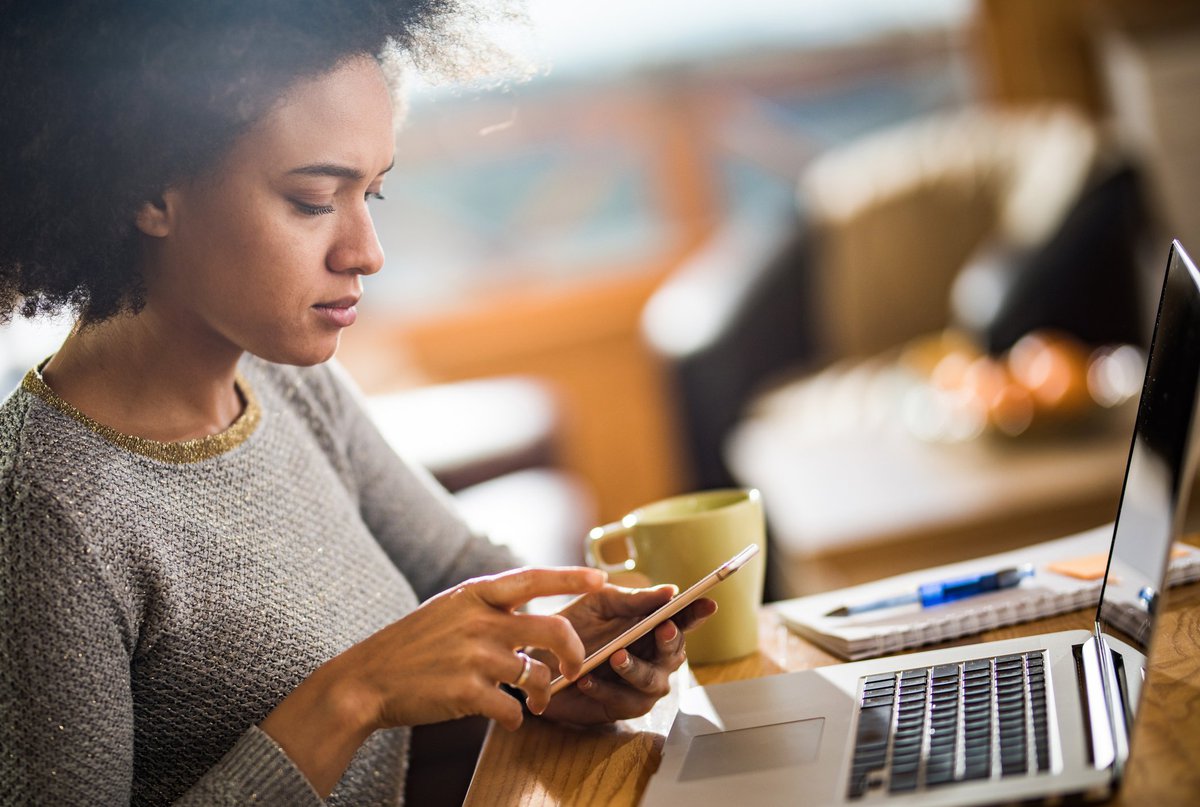 Home-based businesses put you in control of hours worked and revenue earned. Both full-time and side hustle businesses can be a good way to earn income from your skills and expertise.
After 15 years of juggling a full-time job and a side hustle, I was burned out. It was time to launch my home-based writing and marketing business. It's the best decision I've ever made!
Running my own business from home eliminated a daily commute. Since I hate driving, that's a major benefit. The freedom to choose clients, set my own hours, and share my office with the dog are sweet perks, too.
The best part about home-based businesses is the opportunity to align your talents, skills, and business goals. Whatever your motivation, there are plenty of home-based business ideas to consider.
Launching a business from home has never been easier, thanks to the internet. About half of all U.S. small businesses are considered home-based, and experts predict that, by 2027, more than half the U.S. workforce will be, or will have been at one time, working independently.
But there's no need to wait. If you've ever wondered how to work for yourself, this list of home-based business ideas can get you started this year.
1. Pet care provider and supplier
Many pet owners treat their animals like family members. They spend generously on products and services to pamper their four-legged friends. Walking, grooming, and pet-sitting services are the most common home-based pet businesses.
There are also more off-the-leash ideas, such as Mugzys Barkery, which makes organic pet treats; SleekEZ, which produces grooming tools; and Akita Handmade, which specializes in dog collars, leashes, and bandanas.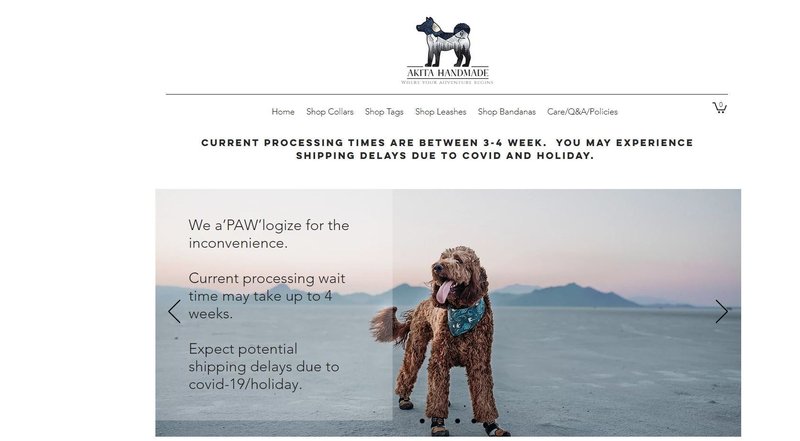 2. Virtual assistant
Help business leaders and other professionals by doing administrative tasks for them from your home. Virtual assistants take on recurring duties, such as scheduling, business development, social media, and marketing. This can help free up entrepreneurs, managers, and small business owners to focus on larger projects.
Minimal equipment is needed to start, typically just a device for answering emails and completing tasks, along with access to the internet and a phone.
3. Writer
Got a knack for writing compelling stories or catchy phrases? Writers can run a successful home-based business with very little investment. Capitalize on previous professional experience or a hobby to land work.
Working as a writer is flexible enough to fit almost anybody's style. Here are a few examples.
Author
Blogger
Copywriter
Journalist
4. Online store owner
Entrepreneurs often wonder how to start an online business. With the rise of technology and the internet, it has never been easier to launch an online store. E-commerce platforms, such as Etsy, Shopify, Amazon, and others, offer templates for launching an online business in very short order.
These are three simple ways to start an online store.
Buy products in bulk and resell them.
Introduce products found during travel or on other outings that are unique to your audience.
Make and market homemade products.
5. Upcycler
What's old is new. Turning old pallets into furniture, converting weathered barn wood into décor, and refinishing furniture are trendy home-based businesses. Katie Navarra, a welder turned artist, collects metal from scrap piles and turns it into full-scale sculptures in her home shop.
If you have an eye for spotting discarded items and seeing what they could be instead of what they currently are, upcycling could become your home-based business.
6. Artist
Creators of all types find success in running home-based businesses. Whether as a side hustle or a full-time job, artists can earn income from their creativity. The beauty of this home business is that it's flexible. The illustrator of Fergus the Horse and this metalworker who uses welding to create artwork are blending work and pleasure.
Working as an artist encompasses a wide range of expertise. These are a few creative outlets that make lucrative home-based businesses.
Graphic designer
Illustrator
Painter
Photographer
Welder
Web designer
7. Equipment repair
Are you good at repairing bicycles, lawnmowers, and other small pieces of equipment? A space within a home garage could easily become a small workshop for making repairs other homeowners can't or don't want to perform.
8. Wellness specialist
Many Americans are interested in eating healthy foods and pursuing healthier lifestyles. On average, U.S. adults spend $155 each month on health and fitness.
This particular market has plenty of space for entrepreneurs to build a business at home with these and other specialties.
Health coach
Massage therapist
Mediation leader
Personal trainer
Spa and wellness product sales
Yoga instructor

9. Cleaner
Dusting, vacuuming, and cleaning are chores. People's lives are increasingly hectic, what with work, family, and community commitments. Knowing they can pay someone else to clean is an attractive option, and home-based cleaning businesses offer an affordable service to these customers. Focus solely on homeowners or expand into the commercial market by working with small business owners.
And dirt isn't the only thing people need help with. Offering decluttering and organizational services can generate additional sources of revenue.
10. Maker
If you make things, consider turning that passion into a business. Depending on the project and your home, you may need to rent space to create or store products. When you can control every step of the process, you can be more cost-effective and cater to a specific audience. If you find the right niche, like the Yellow Filly custom leather working business, customers are willing to wait and pay for a handmade item.
11. Soapmaker
Type "handmade soaps" into Etsy and 184,000 results pop up. Shoppers seek out handmade soaps and spa products for pampering themselves and giving as gifts. All-natural, organic, and vegan soaps are popular as shoppers increasingly look for options with non-toxic ingredients. As with most home-based businesses, soapmakers can apply personal expertise and interests to create truly unique products like these herb-infused bath bombs.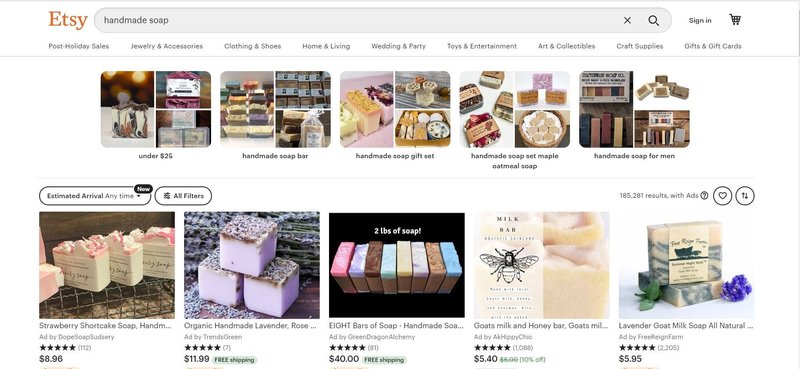 12. Consultant
It's impossible to be an expert at everything. For some, it's a lack of time, interest, or training. That provides infinite possibilities to those who are experts at certain topics to launch a consulting business. Help individuals and business leaders achieve their goals by sharing your expertise.
The opportunities for consultants are endless. These are a few consulting specialties to consider.
Careers
Computer training classes
Clothing and fashion
Interior decorating
Makeup
Marketing
Personal organization
13. Translator
Technology and travel are making the world smaller every day. The world is becoming increasingly interconnected, and the need for language services is growing rapidly. In 2019, the industry was worth 49.6 billion U.S. dollars.
If you have an entrepreneurial mindset and are fluent in two or more languages, offering language services could be a good home-based business option for you. These services range from instruction to translation and localization.
14. Investor
Buying an established e-commerce business is another option for running a home-based business, and it comes without startup costs. Investing in an existing online store makes it simple to maintain and grow the business. Shopify's Exchange is one place to buy or sell an online store. Prices differ dramatically based on the size and nature of the business. Some sellers even offer onboarding and training advice.
Taking care of business
Becoming an entrepreneur means thinking like one. A home-based business is often a soul-feeding activity that makes you feel good about what you're doing because it brings your passions together.
But just because it's fun or lucrative doesn't mean you can overlook the business side, including paying quarterly self-employment taxes. However, running a home-based business also gives you the opportunity to take advantage of certain tax deductions on items you're already paying for.
You'll have lots of company if you're thinking about launching a home-based business. More than 50% of small businesses are run out of the owner's home, according to the U.S. Small Business Administration.
Operating a business from home can be rewarding and enjoyable, especially when it's a business you love. Pick a business concept that you're passionate about — one that feeds your creative spirit. When you run a company from home, you can make your own rules, earn more money, and lead the lifestyle you choose.